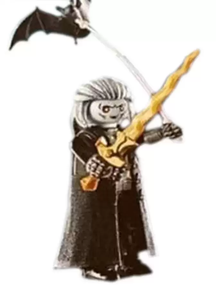 Playmobil 70732 Figures Series 21 Boys - Vampire
24 surprise bags with PLAYMOBIL figures in individual parts! To assemble, collect or mix heads, bodies, legs and many other parts! Disassemble again - combine differently - endless fun, new every day!
Endless combination fun with the fantastic PLAYMOBIL Figures! The versatile PLAYMOBIL figures in individual parts can be reassembled every day. Heads, bodies, legs, accessories - simply swap, mix and match. The surprise bags of series 21 once again contain many exciting characters such as a vampire lord, a welder, a smutje, a gargoyle, a paintball player, a Moorish warrior or even an entertainer. Just open the bag and let yourself be surprised!
---
We Also Recommend